← Return to WSHAsia.com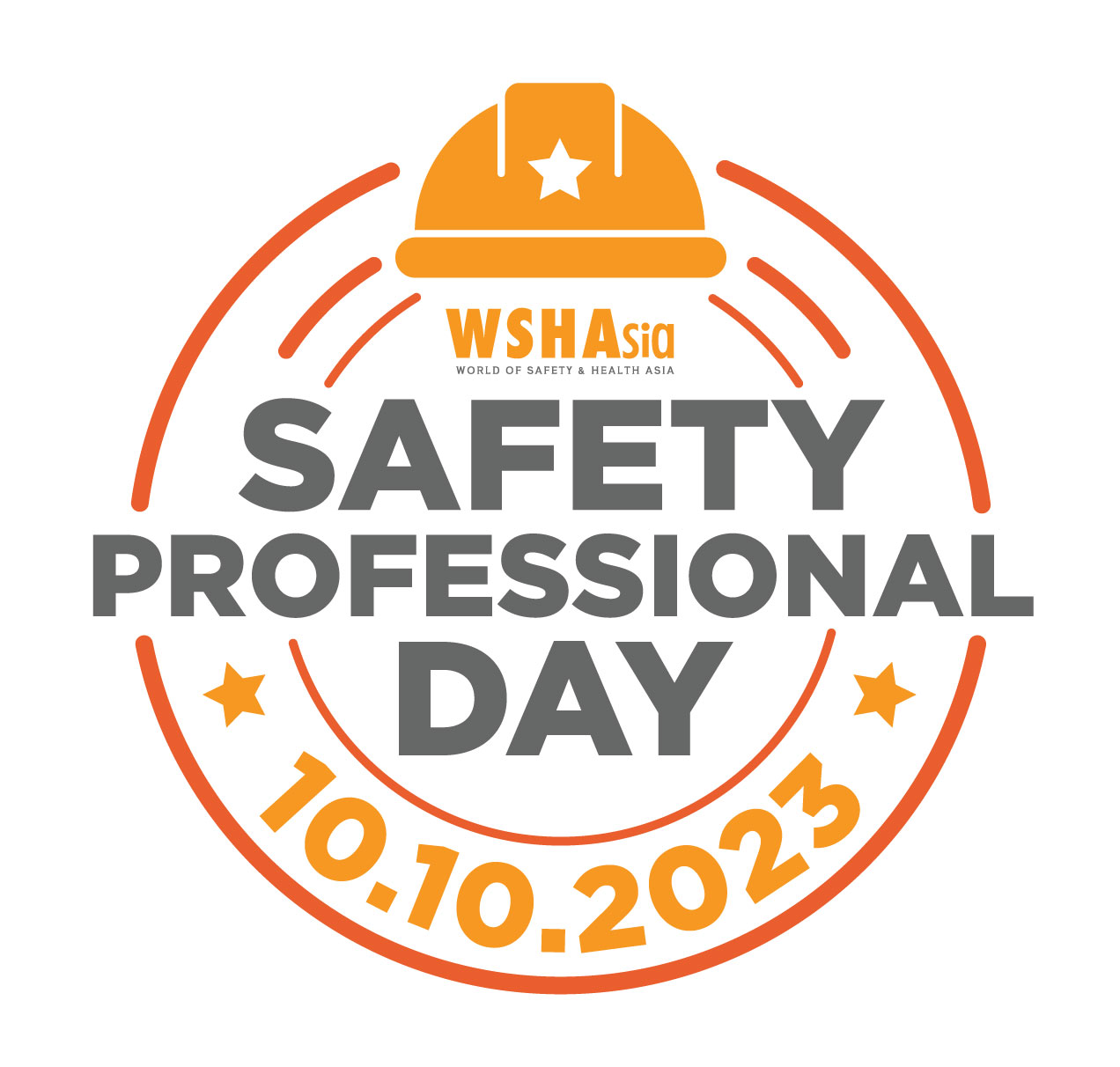 Safety Professional Day 2023
10 October 2023
Asia-Pacific
Home
Partners
Send e-Card
Rewards
In a world that respects professions across various sectors, we have realised the need to give appreciation to the safety heroes who maintain safe and conducive workplaces. World of Safety & Health Asia, along with our esteemed ambassadors in the Asia-Pacific region, has undertaken the initiative to establish the Safety Professional Day in October annually.
We want to honour and appreciate safety and health professionals for their passion and dedication in keeping people and workplaces safe from work & environmental hazards. danger. The COVID-19 pandemic made these professionals even more vital. They swiftly adjusted to new safety measures and ensured workplaces were protected from both the virus and work hazards.
Safety professionals are like hidden heroes. They make sure employees are safe and help businesses grow by making workplaces safer and healthier. Even though their work is often not noticed, it's really important.
We enthusiastically invite you and your organisation to join us in officially designating October to celebrate Safety Professional Day. Your participation will show your organisation's dedication to safety and health professionals. It will also motivate current professionals and inspire newcomers to join this important industry.
2 Simple Steps to be Involved
Your organisation is free to lead this appreciation day celebration with your community.

Mark October (annually) to celebrate Safety Professional Day for your organisation.
Plan your own activities within your organisation or community to celebrate this special day!
Ready-to-Use Activities (You are free to use the below activities as well!)
Below are some activities we had planned for the ease of organisations in Asia-Pacific to participate when celebrating this day:
5 Simple Ways to Show Appreciation to Safety Professionals in Your Organisation on Safety Professional Day 2023 (Stay tuned for the links as we are presently developing these apps)
1. Be A Partner: (Takes 1 min)
Click on this link to show your support for Safety Professional Day 2023 by submitting your organisation's logo to the WSHAsia Website, together with other supporting organisations.
2. Send e-Card: (Takes 1 min)
Click here to send readily created digital 'Thank You' cards to safety professionals you want to show appreciation through email or share them on social media.
3. Social Media Post: (Takes 1 min)
Post messages of appreciation on social media platforms like Twitter, Facebook, LinkedIn, and Instagram, using these hashtags (#SafetyProDay2023 #ThankYouSafetyHeroes #Wshasia). Encourage others to join in and share their gratitude.
4. Internal Email: (Takes 5 mins)
Organisation to send out appreciation emails to all employees, recognising the efforts of the organisation safety professionals and emphasising the importance of safety in the workplace.
5. Video Message: (Takes 8 mins)
Record and share short video messages where organisation, associations, employees or colleagues express their gratitude and appreciation to safety professionals, on social media platforms like Twitter, Facebook, LinkedIn, and Instagram, using these hashtags (#SafetyProDay2023 #ThankYouSafetyHeroes #Wshasia)